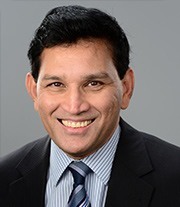 Dr. Jayantha Abeysinghe
Dr Jayantha Abeysinghe is a specialist surgeon with experience over 20 years as a surgeon. He had undergone training and obtained postgraduate qualification from three different countries.
He worked as a General and Head and Neck Surgeon in Sri Lanka and undergone post fellowship training in United Kingdom and became a fellow of the Royal College of Surgeons of England. His training in UK includes training in minimal access surgery and laparoscopic surgery.
He underwent further postgraduate training in Australia and completed post fellowship training in Endocrine surgery and Breast surgery.
He provides consultation and surgical procedures related to General, Head and Neck, Endocrine, Breast and Bowel surgery. He will be able to provide professional advice on your condition and different options available to treat your condition including surgery. When surgical procedure is required for the treatment of your condition he can discuss procedure in details, recovery period, issues related to returning to work and possible complications of your condition.
Professional Qualifications:
FRACS
FRCS (Eng)
MS (General Surgery)
MBBS
The common surgeries carried under his care:
General surgery
Thyroid surgery
Laparoscopic gall bladder surgery
Gastroscopy and colonoscopy
Laparoscopy hernia surgery
Salivary glands and neck surgery
Bowel surgery
Breast surgery
Parathyroid surgery
Academic activities:
He is actively participating in clinical teaching of medical students and doctors trained to be surgeons on a regular basis as a capacity of a General Surgeon in Sydney Teaching Hospitals.
He actively participates in quality control and improvement of theater facilities in order to improve the standard of surgical care in the hospital
He takes an active role in multidisciplinary meetings where patient care is involved in multiple specialties
Papers and Publications:
Fate and complications of intravenous cannulae in Medical Wards – Abeysinghe J. D. Kularatne N.

Presented at the Annual Sessions of Kandy Society of Medicine – 1987

Vascular Problems in Thoracic outlet obstruction – Abeysinghe J. D., Sheriffdeen A. H.

Presented at the Annual Scientific sessions of the college of surgeons of Sri Lanka – 1989

Management of Blunt splenic injury : Analysis of management techniques at Nepean Hospital – Dr. Jayantha Abeysinghe

Presented at 2004 NSW Registrars' papers day

Early experience of Laparoscopic anterior resection in Canberra.

Presented at Annual Scientific sessions of Royal College of Surgeons ACT Branch 2006

Mimicry of Appendicitis Wen-Xiao Z, Abeysinghe J, Chua T , ANZ journal of surg,83, 3, March 2013 193-4.