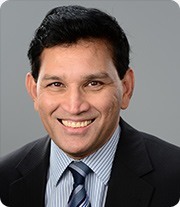 MBBS, MS, FRACS, FRCS (Eng)
Consultant Surgeon
General, Thyroid & parathyroid Surgery, Laparoscopic Gall Bladder & Hernia Surgery, Gastroscopy & Colonoscopy, Breast & Bowel Surgery.
Dr Jay Abeysinghe is a specialist surgeon with experience over 20 years as a surgeon. He had undergone training and obtained postgraduate qualification from three different countries.
He worked as a General and Head and Neck Surgeon in Sri Lanka and undergone post fellowship training in United Kingdom and became a fellow of the Royal College of Surgeons of England.